In this tutorial you will learn how to add color to text within your custom layout file.


---

By default we will print your text colors as they are submitted to us. It's very important to make sure that whatever text colors you use in your file are the text colors you want printed on your keycaps.

For example: on our site customizer you have a black key as your "Esc" key, but you want it to say "Esc" in white text, please make this text white on your submitted file.


Follow our tutorial below on how to change the color of text on your submitted file.

1. Select the text

you want to add a custom color to

2.

Open the

Fill and Stroke Dialog panel

, Object > Fill and Stroke

(Ctrl+Shift+F)

​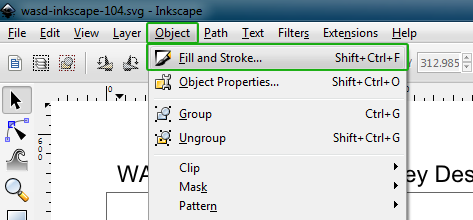 ​
---
3.
Click on the
Fill
tab, next click on
Flat Color
, then click on the
Wheel
tab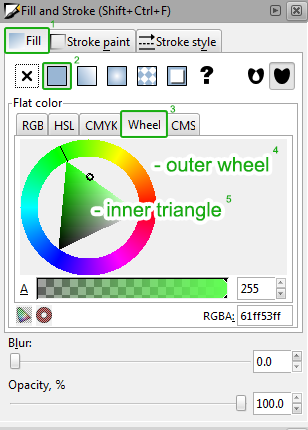 ​
Use the color wheel to select the color you desire. Use the
outer wheel
first to select the color, then use the
inner triangle
to fine tune your selected color by adjusting the saturation and tint. ​
---
If you want to match the text color to some of the keycap colors you have chosen on the site customizer, here is a reference;
Black


#1A1A1A

White


#FFFFFF

Beige


#D0CCC0

Slate


#96938E

Graphite


#60605B

Charcoal


#373534

Pink


#FBBBC9

Red


#C9282D

Maroon


#5F3032

Mint


#8ED7B0

Green


#1DB63A

Woodland


#53682B

Sky


#5EB1E7

Royal


#0046AD

Navy


#002E5F

Yellow


#F8D615

Orange


#F67F00

Olive


#766E54

Brown


#6F4C23

Lavender


#AC97D8

Purple


#43165E
This can also be viewed here; https://www.wasdkeyboards.com/designer-text-color