You can purchase the Mac Hotkey mod-pack here: http://www.wasdkeyboards.com/index.php/products/keycap-mod-packs/mac-hotkey-shortcuts-cherry-mx-keycap-set.html

Download Karabiner here: https://pqrs.org/osx/karabiner/

*If you're using Sierra, you'll need the updated version of Karabiner here: https://github.com/tekezo/Karabiner-Elements. To enable the hotkeys using Karabiner-Elements, you simply need to open the app. 

After opening Karabiner, please follow these simple instructions:

1. In the search box type in "PC"
2. Check the box for "Change f1...F12 to brightness control, volume control, etc".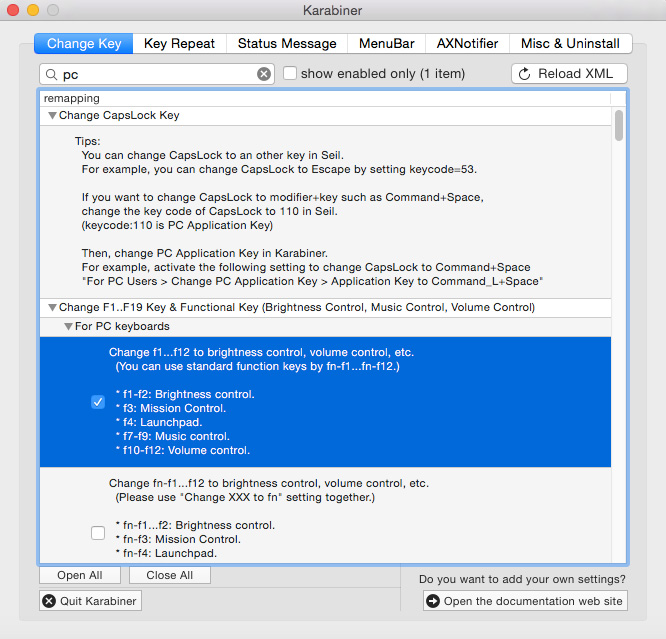 3. Now in the search box type "pc menu"
4. Check the box for "Application Key to Fn".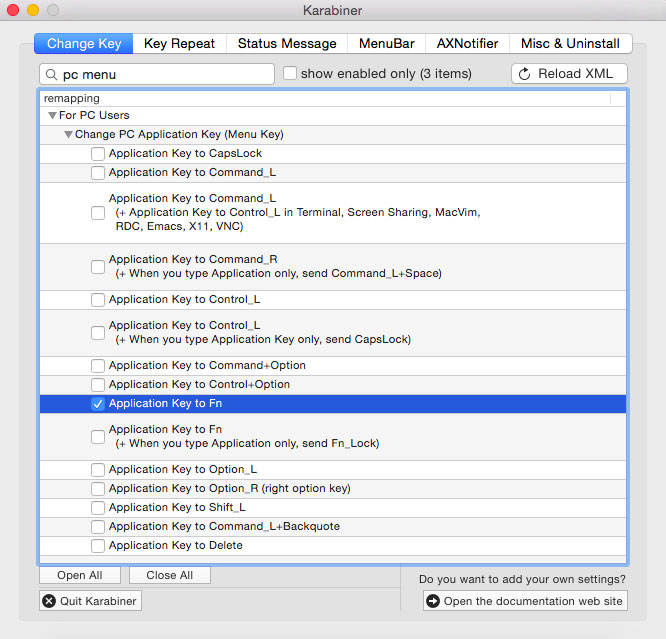 Your keyboard should now behave according to the legends printed on your mod-pack.

Karabiner is a powerful program that allows you complete control in setting up your keymaps exactly how you want them. We encourage you to explore the program to find which settings give you an optimal computing experience while using our keyboards with your Mac.