1. Download our latest Mac firmware here: Keyboard Firmware Updates
2. Unzip (decompress) the downloaded firmware zip folder.
3. When you first try to run the firmware updater application you will get this error: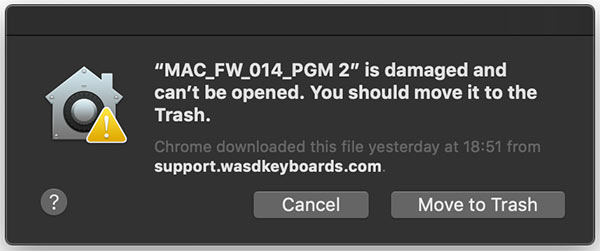 4. To fix this, please first open Terminal. (Command+Spacebar to open Spotlight, then type in "terminal")
5. Within your terminal window, type in the command
xattr -c 
please note there is a space after "c".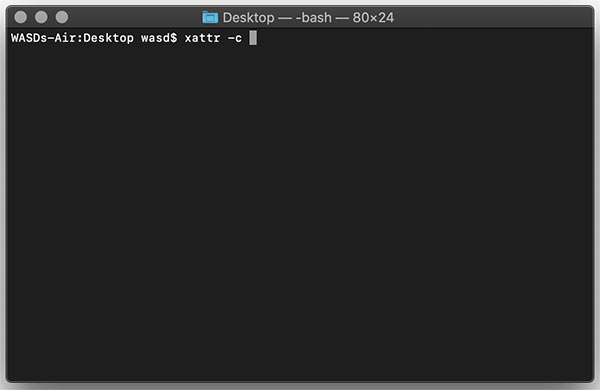 6. Now drag and drop the firmware application onto your terminal window;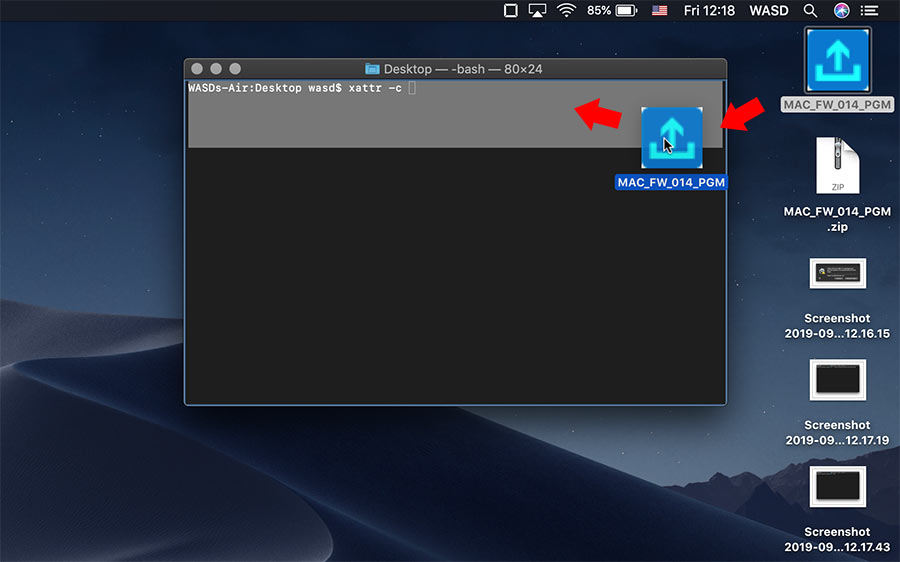 7. Once you see the address to the file after your command "xattr -c " now press enter.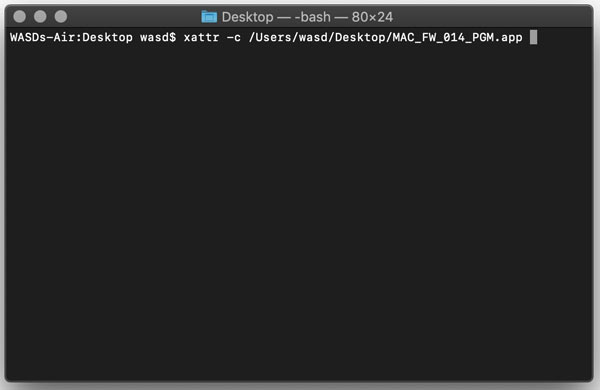 8. Double click the firmware application to open it again and it should run properly: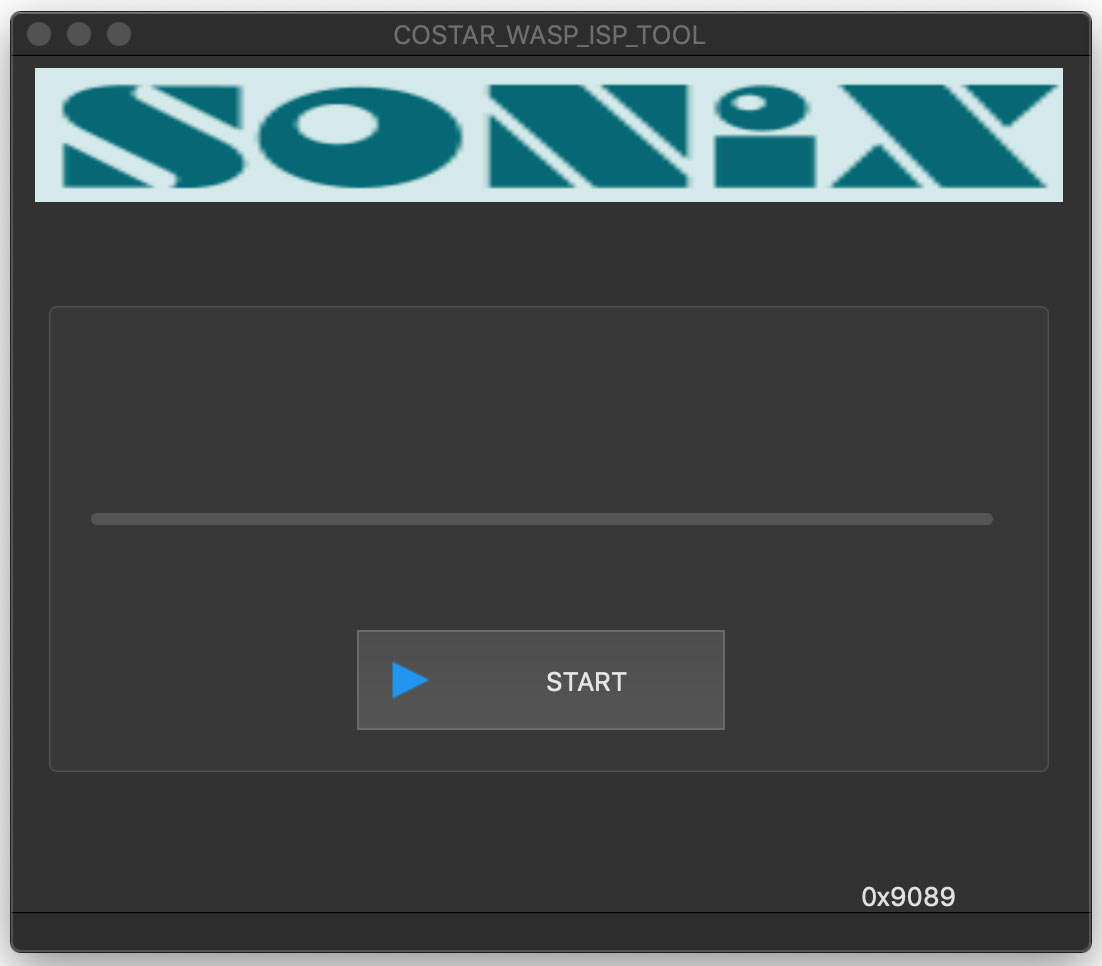 9. Plug in your keyboard and hit "start".
For a very small number of users, If the update happens to "fail" and it seems like the keyboard is non-responsive after that - DO NOT PANIC, please email us for further assistance and we can help you revive and flash your board.


If you run into any issues please email info@wasdkeyboards.com or leave a comment below.